Modern Approach to ETL
With CloverDX you can connect into almost any data source and handle data in many formats. You can move data into a data warehouse from anywhere, including:
Databases
Applications
Cloud locations
And much more
Whether your data warehouse is on-premise or in cloud, CloverDX you can get your data where you need it to be, improving your business analysis, reporting, and decision making.
Read more: CloverDX on AWS and CloverDX on Azure.
Build and
automate

reliable data pipelines

Feeding your data warehouse with a continuous stream of data is vital for accurate business insights. With CloverDX, you can automate data loading whether on a schedule, based on event triggers (e.g. a new file arriving in a location), or through APIs.

CloverDX's enterprise monitoring tools can alert you to any errors to minimize downtime. Automatic error-handling processes can also identify and remove bad data.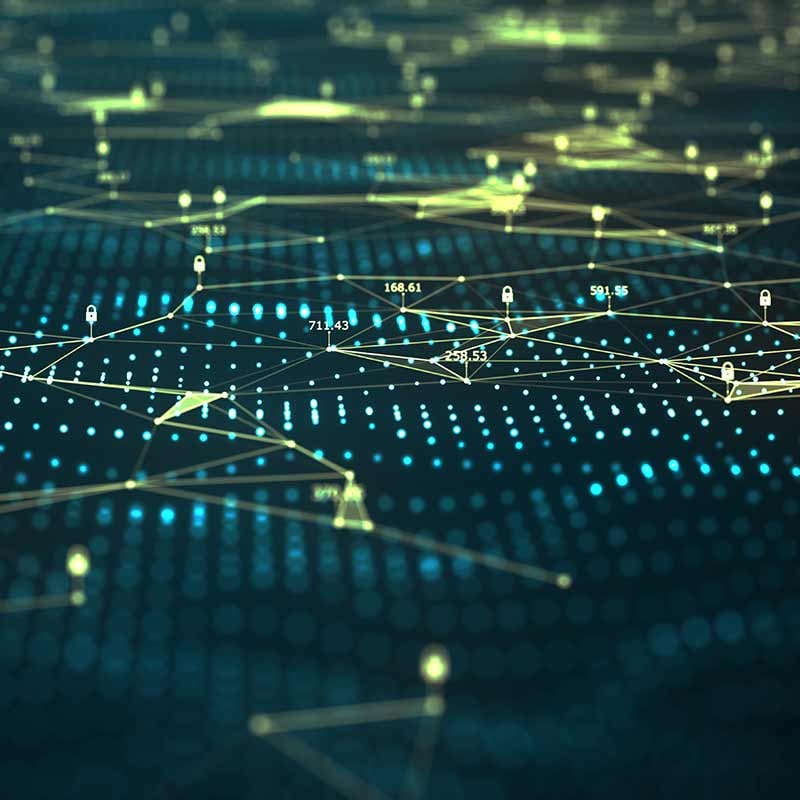 Scale as you grow
As your data volumes, sources or formats increase, manual scripting becomes more difficult. With CloverDX you can build scalable workflows that adapt to changes in data. Not only that, you can add extra capacity as your requirements increase. This means you get a long-term tool you won't need to replace as you grow.
Easily bring data from disparate sources together
CloverDX's flexible, out of the box components let you code when you need. So you can connect to pretty much anything and handle different formats easily.
Remove bottlenecks through automation
CloverDX's repeatable, visual approach to building data workflows means a reduction in manual effort. All while improving visibility, transparency and debugging. Meaning you can easily handle large volumes of data, and scale seamlessly.
Automatically update a data warehouse
Automation of data jobs removes manual effort and ensures your data warehouse is up to date.
Avoid downtime by reporting and reducing inaccurate data
CloverDX enables you to build error-handling processes into your workflows to identify, fix and return bad data for more accurate reporting.
Book a demo
Tell us about your data warehousing challenges and we'll tailor the demonstration to suit your particular use case
Capstone Headwaters says
"Taking the data that's in our CRM, integrating it with different systems and archiving it. That's where CloverDX comes in. It reduces the time it takes to get in there and it definitely increases the accuracy."
Chewy says
"CloverDX is the technology that allows us to deploy our working methodology to bring all our data into one place, so we can look at it and derive benefit from the insight we discover."
Case studies
Logistics company
This logistics company didn't have a consolidated view of their data. Meaning they couldn't identify duplicate records, errors and delayed invoices. Which all led to lost revenue. To try solve the problem, they were spending vast amounts of time generating manual reports from disparate systems and reconciling in Excel.
They were able to get a global view of their data through creating an Oracle data warehouse with CloverDX. Meaning they could view all their data in one place for the first time. Not only that but our error management solution meant they could locate and fix their bad data, keeping the data pipelines flowing. They were also able to reduce errors further using a reporting system built on top of the data warehouse.
Read more: Identifying Revenue Leaks Through A Unified View of Data
E-commerce company
A fast-growing e-commerce company were struggling to scale manual custom-scripted processes to match their growth. They built a data warehouse with CloverDX that let them collate all their business data. This made information more accessible across the business, without requiring extra development work.
With CloverDX automation they can manage data pipelines easily and reliably. And so they can provide a constant stream of data, giving insights they can use to optmize their business.
Read more: A Data Warehouse For E-Commerce
EE
A small team within the UK's largest mobile network needed to get insights fast from multiple sources and in a wide variety of data formats. A traditional IT and change request cycle would take too long. So they turned to us.
With CloverDX allowed them the flexibility to deal with different data formats from disparate locations. With it they could push into an Amazon Reshift data warehouse, then into Tableau for visualisation. This agile solution allowed them to do six months work in a single month, giving them quick insights.
Read more: UK's Largest Mobile Operator Disrupts Approach to Data Warehouse Projects
Global insurance organization
This company were using an array of SQL scripts and stored procedures to manage their data warehouse infrastructure. But they were finding it inflexible and error-prone. We deployed CloverDX into their Azure environment. This meant they could switch to reusable components for more flexible, scalable processes.
Our platform delivered full end-to-end execution monitoring, and an error-handling process. This allowed them to monitor and fix data errors without affecting the rest of the loading process.
"We can scale the business needs by shifting from a manual to an automated system."
Chewy
See how CloverDX could make getting data to your data warehouse easier