Modernize your ETL
Save time and enable less-technical users to do more of the work.
Replace data processes run with scripts or Excel with automated, scalable, reliable data pipelines.
Less manual work, more reliability
Processes built on scripts can often become unmanageable, and need a lot of maintenance and manual fine tuning to keep everything running.
Automated data pipelines run on a scalable, reliable platform mean you can:
Bring transparency to your data pipelines, with better visibility of errors
Eliminate reliance on the 'one person who understands it'
Have less-technical users taking on more work by making collaboration easier
Speed up troubleshooting and shorten downtimes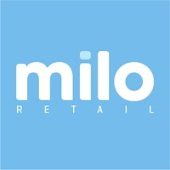 A better view of errors for faster troubleshooting
Get alerts whenever there's a problem with any of your workflows, so you can fix errors and keep your data reliable.
And there's no more searching through code to find exactly what went wrong. With CloverDX's visual and intuitive interface you can easily track your data at every stage of the process, and immediately see where issues occurred.
"What we really like is that we have a very visual way of showing our process, debugging our process and understanding what's going on without having to do everything in command line or some text-based piece of code."
- Thomas Hage, Senior Consultant, Ortec Finance
Enable less technical staff to work with data jobs
Free up developer time, and have less-technical users operating data workflows. With CloverDX you can create user-friendly interfaces to even complex data jobs.
And with CloverDX Wrangler's collaboration features, business users can get secure access to live, prepared data on-demand – minimizing ad-hoc requests for data, standardizing definitions, and improving analysis.
A shared platform with a different interfaces for different users makes collaboration easier. Business users can work in their areas of expertise (e.g. data mappings) and the results can be integrated by the technical team as components in larger data pipelines.
Eliminate reliance on 'the one person who understands it'
If you've got processes that everyone is afraid to touch, because one person built it, and they don't work there any more… then it might be time to upgrade.
Eliminate the risks associated with relying on a 'black box' or a single person's understanding of your data processes. CloverDX's visual interface and documentation capabilities ensure knowledge sharing, collaboration, and continuity in data processes across the organization.
Webinar: Automating data pipelines - Moving on from scripts and Excel
See what an automated data pipeline looks like in CloverDX, and how it can save you manual effort and deliver better reliability.
Watch the webinar and see the difference CloverDX could make.
Handle increasing data volumes with confidence
Manual, scripted solutions can struggle when volume or frequency of data increases. Building your pipelines on a scalable, robust platform gives you flexibility and increases performance.
And you get complete visibility into the status of all your jobs, and alerts to when anything fails, so you and your users have confidence in your data.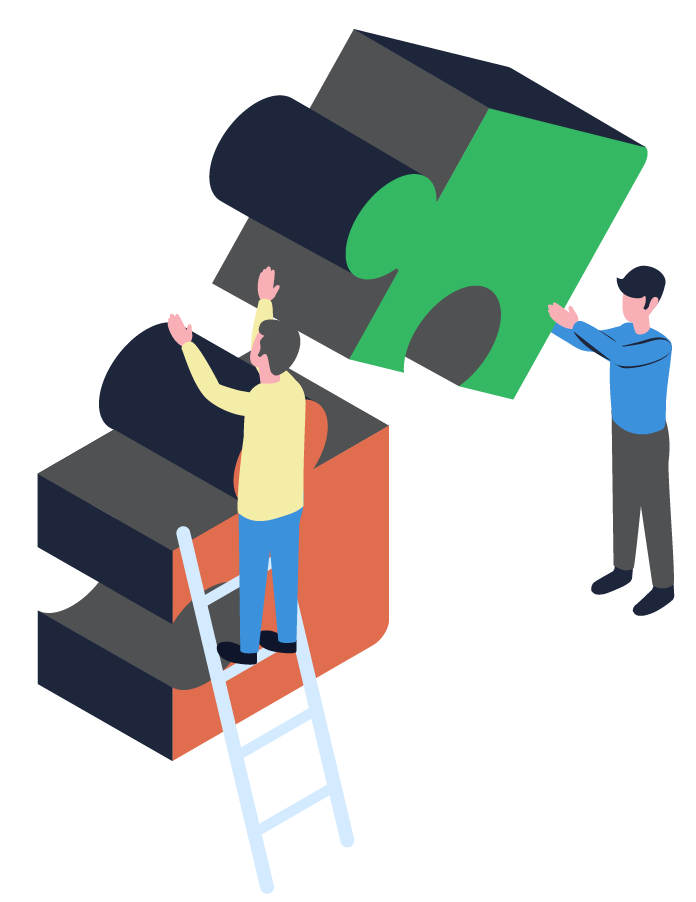 Data pipelines that are more manageable, more testable, and more reliable
Save hours of time
Maintaining legacy data code can take more and more time to just keep things running.
Modernizing your processes to be more automated and transparent means better reliability and easier troubleshooting.
Don't worry about increasing data
Legacy data scripts can struggle to keep up with increasing data volumes and new formats.
More manageable and testable processes give you better reliability and data that users trust.
Automating data pipelines: Moving on from scripts and Excel
What are the signs you should be thinking of upgrading to a robust data platform? Discover some common triggers for a change, and see how CloverDX handles an automated data ingestion process.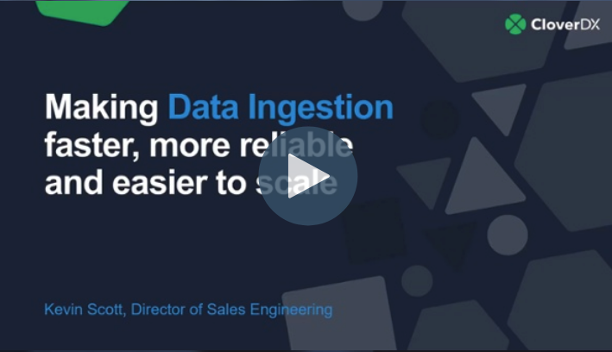 Webinar: Data ingest for faster onboarding
When your business is built on ingesting data from many customers, in many different formats, how do you scale up the volume of data and clients you can support – without adding headcount? See how you can automate data ingestion and reduce developer spend.
Replacing manual processes:
case studies
How Zywave freed up engineer time by up to a third with data automation
For insurance agency software provider Zywave, customer data onboarding was a time-consuming headache.
Bespoke, hand-coded processes had a lot of technical debt and were difficult to maintain, taking up a lot of engineer time.
Automating the data process with CloverDX means that instead of manual steps, engineers can now push a button and trust the process is going to work, freeing up significant time.
Customer onboarding time has reduced by at least 20%, and the previous bottleneck in the process has been removed.
"The onboarding process is our first chance at making a good impression with our customers after the dollars are already spent. And CloverDX gives us a tool to be able to move faster."
- Bryan Kahlig, Senior Director, Product Development at Zywave

How HireRoad were able to triple their customer base, without needing to add resource
HR SaaS software HR Insights, part of HireRoad's cloud-based talent management platform, needed to speed up their customer data onboarding to handle more clients, and to provide more up-to-date data.
The previous process was ad-hoc and time consuming. But with CloverDX now handling the automated data workflows, that previous manual work is now removed.
Anywhere between 45 and 60 minutes of manual effort, per client, per day, is now down to zero manual work required, as the jobs are just scheduled and run automatically.
"We were easily able to triple our customer base without a need to add resources."
- Andrew Peralta, Director of Platform and Development at HireRoad
See how you can save time and increase reliability by replacing your scripted data solutions