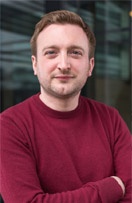 Some of you may have seen that we recently announced our change of name from CloverETL to CloverDX. Some of you may also think that this process was quick and easy and wonder if changing three small letters can take much time and effort? The answer, as I have seen over the last nine months, is very much yes!
Firstly, goodbye CloverETL. The name has served us well and would quickly help prospective clients to understand some of our core functionality. But over the last five years or so we have accelerated development and increasingly those three little letters were actually a challenge; 'ETL? Yeah we have that covered' or 'Oh, you mean for our data warehouse? No thanks, all taken care of.'
For us, we now are simply involved in any data integration challenge. This can range day to day from working with SaaS start-ups to provide the ingestion layer to their platform for hundreds of their clients through to the world's largest financial intuitions taking data models and turning them into production grade logic.
However, what was really interesting for us was that, as a company we started out as a pure consultancy provider, we now viewed ourselves as software company with supporting consultancy services. But when we spoke to our clients they had a different perception; they simply referred to us as 'The Clover Guys'. Whether this be 'we need some help with this gnarly problem the business has thrown at us so let's calls the Clover Guys' or 'we are short on resource but can lean on the Clover Guys' or 'we are in Prague soon so best go see the Clover Guys for some beers'. *
What we came to realise is that our clients didn't view us as just a software company; what they really saw was a flexible, and in a lot of cases interchangeable, combination of software and expert advice. And to take it further, verbatim quote time, 'not only do you help us quickly when we need it but you give us the feeling that you give a s**t- you would be surprised how few of our vendors do'.
And so CloverDX, or Data Experience, is meant to embody the spirit of that software and services approach, from people who genuinely care. Hopefully it serves us well as CloverETL has done for the last 15 years!
*) Side note – We get this all the time and its great/actively encouraged! If any of our clients/prospect want to meet up in Prague then we are happy to show you a few of our local favourites. If the guys are prouder of anything more than CloverDX, it is Czech beer...