50 FinTech Twitter Insiders You Should Be Following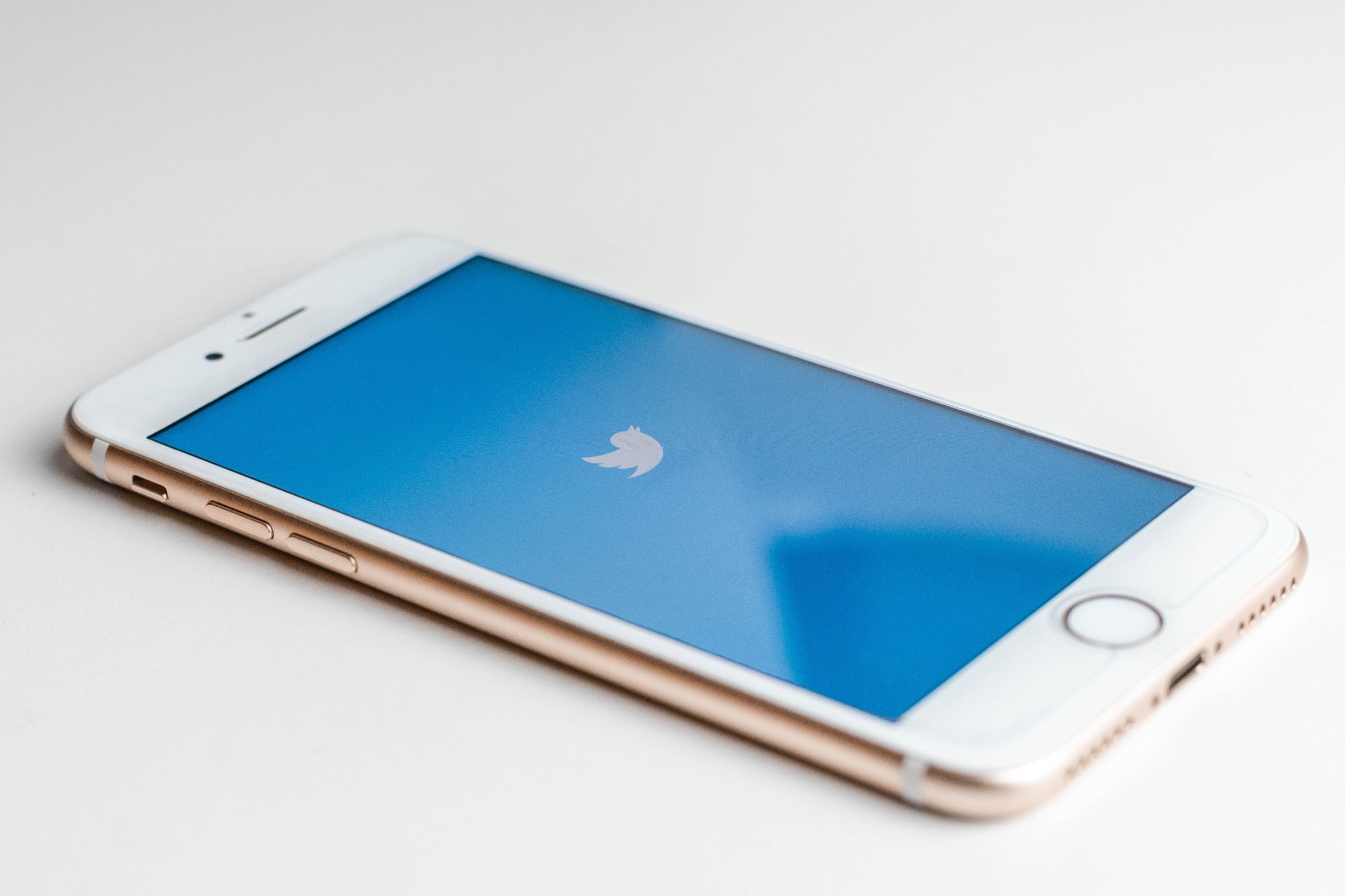 The FinTech space is fast-moving. If you're not following the right people, it can be hard to keep up with the conversation.
But, if you look in the right places, you'll find a group of people who hold a wealth of expertise and enthusiasm.
With a $4.7 trillion valuation from Goldman Sachs to the FinTech industry, Twitter is a crucial place to find relevant business insights that will keep your business competitive in a thriving scene.
So, with that in mind, we created a list of the 50 top Twitter accounts you should be following in the FinTech sector to keep up to speed.
Let's take a look.
Twitter username: @MikeQuindazzi
Recognised by Onalytica as a top ten influencer for FinTech, Mike's work as a keynote speaker on the global megatrends and emerging technologies for the sector is well followed.
Twitter username: @cgledhill
With 75K followers on Twitter alone, this London-based FinTech influencer specialises in disruptive technology, financial innovation and inclusion.
Twitter username: @laurashin
A business journalist and contributor at Forbes, her Twitter channel of over 120K followers is full of top insights.
Twitter username: @andi_staub
Andreas informs his 50K+ Twitter followers on FinTech and innovation news and insights.
Twitter username: @JimMarous
With a focus on banking, Jim is one of the most widely acknowledged FinTech experts and influencers.
Twitter username: @SpirosMargaris
Having been announced as the Global No.1 FinTech influencer of 2020 for the 3rd year in a row, it's no surprise to see that he has over 100K followers on his Twitter account alone.
Fast data ingest for FinTech platforms with CloverDX
Twitter username: @durov
As the founder and CEO at Telegram, a cloud-based instant messaging and voice over IP service, Pavel certainly has his finger on the pulse when it comes to the FinTech news he shares with his 1.3M followers on Twitter.
Twitter username: @psb_dc
Named the No.1 female influencer of 2020 within the FinTech scene, she keeps her nearly 50k followers on Twitter updated with trending FinTech news.
Twitter username: @haydentiff
Tiffany tweets links to her own thoughts on the state of the FinTech industry, as well as those of other influencers in the FinTech space.
Twitter username: @VitalikButerin
As the co-founder of Ethereum, the second cryptocurrency in the world after Bitcoin, Vitalik has a lot to say to his 960K Twitter followers on the topic of FinTech.
Twitter username: @FTPartners
Steve shares an abundance of FinTech insights on his Twitter channel. In addition, you'll find links to the occasional Financial Technology Partners (FTP) trend reports, an organization he founded.
Twitter username: @LizLum
With over twenty years of experience working in the FinTech sector, Liz made a name for herself as an internationally recognised FinTech speaker.
Twitter username: @BrettKing
Brett is a New York-based author, speaker and host of a FinTech radio show called Breaking Banks. He was also an advisor to the Obama administration on the future of banking.
Twitter username: @AnneBoden
As the founder of Starling Bank, Anne has made a name for herself as one of the most prominent figures in FinTech.
Twitter username: @daviddoughty
David works with company directors to help them be more effective through a 'board evaluation 360' technique involving strategy, vision, mission and values workshops. He's a solid, trusted voice on FinTech topics and boasts 65.8K followers on Twitter and counting.
Twitter username: @leimer
As the head of innovation and FinTech strategy at Santander, Bradley has made a name for himself as a thought leader in the digital banking space.
Twitter username: @FGraillot
Florian is a partner and co-founder of astorya.vc, a VC fund investing in early-stage, insurance startups all over Europe.
Twitter username: @stratorob
Included on SDK.finance's list of the top FinTech influencers in Europe for 2020, he informs his followers on Twitter of news and insights across the FinTech industry.
Twitter username: @naszub
Nasir is CEO of the LHoFT - The Luxembourg House of Financial Technology, a public sector initiative to drive FinTech innovation.
Twitter username: @Visible_Banking
Based in London, Christopher has built a reputation as a trusted FinTech speaker, commentator and writer.
Twitter username: @devie_mohan
Devie is a global top ten FinTech influencer and keynote speaker on FinTech innovation. She's also the founder of burnmark, a FinTech research and data company.
Twitter username: @Chris_Skinner
A FinTech writer, commentator and keynote speaker, Chris uses his 50K platform on Twitter to share his views on shaping the future of financial services.
Twitter username: @sbmeunier
Sebastien is a New York-based commentator on financial innovation, cybersecurity and privacy. Having only joined Twitter in 2015, he's certainly made his mark with over 50K followers.
Twitter username: @Huynguyentrieu
Although he's not as well-known as the others on the list, Huy is well worth a follow. He's currently the CEO of The Disruptive Group and co-founder of CFTE (Centre for Finance, Tech and Entrepreneurship).
Twitter username: @annairrera
A FinTech correspondent for Reuters, Anna has a lot to say to her 25K followers on Twitter on incoming industry news.
Twitter username: @davidbrear
David is the CEO of 11:FS, a successful consultancy agency for banks and financial institutions around the world.
Twitter username: @RWandhofer
Ruth is an expert in the field of banking and an authority on banking regulation and innovation matters.
Twitter username: @GhelaBoskovich
A self-proclaimed 'FinTech fanatic', Ghela is the founder of FemTechGlobal, a network dedicated to improving the inclusiveness and diversity to the industry. Well worth a follow.
Twitter username: @DuenaBlomstrom
Duena is a FinTech specialist, public speaker and the creator of emotional banking.
Twitter username: @Xbond49
Xavier is a thought leader and speaker on FinTech innovations, as well as the co-founder and COO of INVYO, a SAAS company that uses machine learning to innovate financial institutions.
Twitter username: @ccrosswell
On this Twitter account you'll find regular tweets on FinTech, innovation and diversity. Charlotte is CEO of Innovate Finance, the UK FinTech industry body.
Twitter username: @FinMKTG
A top influencer on Twitter for FinTech, Nick is passionate about strategy, innovation and marketing.
Twitter username: @RAlexJimenez
Chief Strategy Officer at Extractable, a digital strategy and data analytics company, Alex regularly discusses FinTech and the impact of the digital transformation wave.
Twitter username: @UrsBolt
A seasoned commentator on financial technology businesses, Urs is consistently ranked as a top FinTech influencer.
Twitter username: @jaypalter
Jay uses his knowledge and experience in social media to amplify the visibility of FinTech businesses online.
Twitter username: @efipm
A thought leader and top Onalytica finance influencer, Efi uses her voice and data-driven focus to spread the power of FinTech.
Twitter username: @Ronald_vanLoon
A top influencer who helps data driven companies generate value in FinTech.
Twitter username: @ScarlettSieber
A contributor at Forbes, Scarlett is passionate about spreading the word on FinTech to her 33K followers on Twitter.
Twitter username: @WFSULLIVAN3
A thought leader in global financial services, Bill regularly updates his followers on the state of play in FinTech.
Twitter username: @sytaylor
A self-confessed FinTech geek, Simon discusses top FinTech news and trends on his Twitter channel.
Twitter username: @JPNicols
As a FinTech advisor, writer and speaker, JP regularly shares blogs and news articles from the industry.
Twitter username: @MichaelKitces
Another self-proclaimed 'FinTech nerd', Michael shares his perspective on the finance world with his 60K + Twitter followers.
Twitter username: @Damien_CABADI
An experienced financial executive who shares his entrepreneurial and FinTech views with his 46K+ Twitter following.
Twitter username: @Claget
FinTech speaker and advisor who regularly shares relevant content on his Twitter platform.
Twitter username: @iankar_
Founder of Fintech today, a subscription research firm focused on FinTech, Ian keeps his finger on the pulse of financial tech innovations.
Twitter username: @helene_wpli
Helene is a top FinTech influencer and a JPMorgan and BNP Paribas alum. She shares plenty of brilliant news and insights with her 30K Twitter platform.
Twitter username: @amitTwitr
Amit is the founder of goMEDICI.com, a FinTech data and insights platform.
Twitter username: @TheRudinGroup
A writer, speaker and blogger, April provides a regular source of commentary on FinTech.
Twitter username: @Nicolas2Pinto
Coming from the marketing side of the coin, Nicolas discusses FinTech and BigData on his Twitter platform.
Twitter username: @SusanneChishti
A CEO, investor and NED within the FinTech sector, Susanne treats her 18K followers on Twitter to regular news and insights from the industry.
Fast, automated data ingestion for FinTechs
Expand your knowledge and accelerate FinTech data integrations
FinTech is changing the world at a rapid pace, which means there's an abundance of news and insights available. To keep pace with that change, we suggest following reputable resources, like these Twitter accounts.
And, if you'd like to take your FinTech interest a step further, we highly recommend reading up on the power of data integration.
Moving to enterprise data solutions and bridging systems with tools such as CloverDX will accelerate your FinTech data integration and allow for brilliant innovation.
If you'd like to learn more about how CloverDX can help your FinTech, reach out and speak to our team today.
Posted on November 12, 2020