4 Trends in Data Innovation You Need to Keep on Your Radar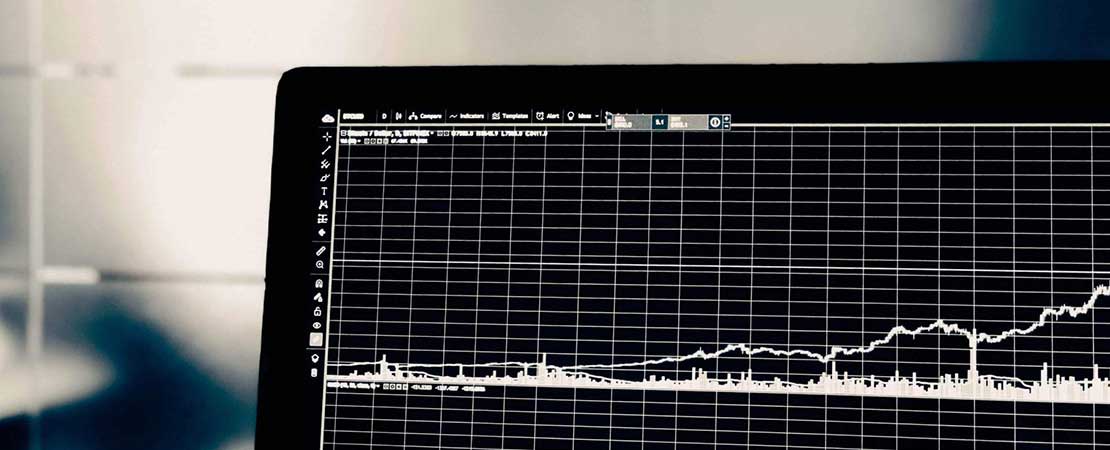 Owning data isn't enough. While you might have a thousand servers full of databases or object storage, hoarding information without a clear reason is a costly strategy. Fortunately, taking the time to embed data innovation into your culture can help you plumb the depths of this potential goldmine.
Building a company-wide data experience enables you to accelerate new projects and provide better insights into the success and value of your business processes. But, before you reach that stage, you need to know the four key trends that are shaping the data innovation landscape.
Trend #1: Going cloud-first
This year, up to 83 percent of enterprise workloads will operate in the cloud. And the reason is a simple one.
Cloud computing offers data innovation opportunities that you simply can't replicate on-premise. With the amount of both structured and unstructured data growing at an exponential rate, moving to an environment that's both more flexible and more responsive can make a huge difference to your bottom line.
Once you're there, the ability to scale on demand, integrate your data, and gain greater visibility into your data processes will allow you to identify new opportunities for data innovation and increase the functionality of core services.
That said, cloud computing inflicts its own set of challenges which you shouldn't ignore. These include:
Maintaining multi-cloud environments
Migrating data
Managing cloud spend
All of these will cause particular issues for businesses that have a large range of applications and systems.
Yes, the cloud can alleviate the hardware and low-level management duties. But it can also increase complexity and technical challenges that require new skill sets. And, if organizations choose to use multiple cloud hosting platforms in conjunction with one another, this only adds to the difficulty.
As a result, some companies may feel it's more beneficial to remain on-premise or opt for a half-in-half-out cloud approach. The key is to revisit your business needs and understand what each individual workload requires. If there's a benefit in moving your data to the cloud, without cost or complexity, then do it. If not, keep it in-house.
Trend #2: The rise of real-time data insights
The quicker your business can act on data insights, the better.
That's why so many businesses are gravitating towards real-time streaming and event-driven architecture. By 'real-time', we broadly mean insights that are either produced within sub-seconds, or those where a couple of minutes delay won't have a dramatic impact on business decision-making. Here are a couple of common examples:
A tailored product recommendation on an e-commerce site that's based on your immediate search history
An overview of a customer in your CRM portal just minutes after you collect the data
By using the right data integration software and distributed messaging systems, companies can create a better flow of data and piece together a full picture of their business performance.
From there, you can analyse data shortly after you collect it, providing you with an accurate and continual insight into your business operations, customer trends, and other key metrics. This means you can implement changes to projects, services and processes at a much faster and more profitable rate.
However, take caution. Although acting on real-time insights may seem tempting, it can also cost you a precious penny or two. As a result, it's essential you judge each use case on an individual basis to determine whether it'll benefit or hinder your business efforts.
Trend #3: Shining a light on dark data
Think of the unstructured data that collects in your organization's data lake as rows upon rows of paper files stored away in cabinets. If you don't do a spring clean every once in a while, many of these files will become lost, fragmented or otherwise unusable.
Incredibly, it's thought that 90 percent of this unstructured data goes unanalyzed and, in many case, is only kept around for compliance.
But all data has value. Even the dustiest record at the back of the shelf.
However, to surface the knowledge buried within your data, you'll need to grow your data culture and invest in dedicated data science teams. Otherwise, you're simply hoarding data rather than mining it for valuable insights.
The next step is to effectively process and leverage this data by forming a common definition of what it is. Without a single version of the truth, you can't expect to use the data in a way that is beneficial to the entire business. Building a bridge between your data models and transformations can make all the difference here, providing a way to turn business logic into executable run-time processes.
Trend #4: Merging machine learning with data integration
Using machine learning and AI in the data integration process is helping bridge the gap between raw data and actionable data models. With the help of smart algorithms, developers and data scientists can streamline traditional ETL processes and move beyond a fixed set of views.
But, don't expect magic overnight. AI and machine learning aren't yet at the stage where they can tell you what to do in every situation. So, be realistic with what you can do.
There's no doubt that AI and machine learning can boost productivity and help you work more effectively. But, in data-sensitive environments – such as organizations with critical financial or health-related data – you cannot leave these processes up to chance.
Developing your data innovation initiatives
"It is a capital mistake to theorize before one has data." — Sherlock Holmes
In many ways, data trends reflect the pain points organizations are trying to solve. But, in the long run, no matter what technology you choose to adopt, the underlying need for a shared understanding and common language is the essential component.
As much as the data innovation trends we've shared are exciting technical challenges, the key to unlocking developing data innovation lies in your culture. It's not enough to simply hoard data or harness the biggest data innovation tools: your business needs to nurture data knowledge and connect the data dots too.
Posted on June 11, 2019