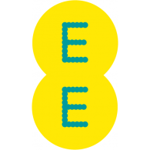 A team of less than ten people is using CloverDX, Amazon Redshift and Tableau to show that a data warehouse driven reporting platform can be delivered using an agile approach, a radical change for any large organization.
Unlikely to be given substantial extra funds to bring about the changed they required, the team decided to think smarter rather than bigger. Being data scientists and business analysts rather than developers, CloverDX has enabled them to stick with a "data first, technology second" mindset.
Working independently from traditional IT department, the pillars of their solution are Amazon Redshift for storage, a Tableau-based portal for visualizing and socializing data insights within the company and CloverDX as the data engine that connects internal data sources with Redshift.
Having CloverDX in their tool belt helps them streamline the configuration of the data ingest pipelines. Taking a highly agile approach, they are constantly updating and onboarding new data sources as the project generates more and more interest.
Extract data from

over 28 million customers

stored in many disparate systems.

A

small team

of less than people led by an "entrepreneur caught in the corporate web".

Deliver

reporting insights

very quickly, moving away from traditional, on-premise data warehousing projects based on a waterfall methodology

Shifted to an agile

, modern, cloud based warehouse using Redshift.

Urgent need to

move away from a script based approach

to robust tools, avoiding the bugs and maintenance challenges that inevitably accompany code based solutions.

CloverDX

orchestrates data ingestion

from internal systems into an

Amazon Redshift

cloud based data warehouse.

Agile

the key approach to development and interactions with stakeholders, avoiding the usual corporate red tape of formal change requests that can take weeks for the smallest modification.

Stakeholders closely involved

in the process of specification and modification of features and reports.

The success of the project and the responsiveness of the team to change requests has created a buzz that has attracted more departments to join the initiative
LEARN MORE
DOWNLOAD THE FULL CASE STUDY
BLOG
OTHER CASE STUDIES
EXPLORE