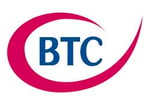 BTC Solutions, a

consultancy delivering software solutions to the automotive industry, had big ambitions to scale internationally. They needed a data warehouse that could keep pace.

Offering auto dealers an electronic vehicle health check platform, BTC Solutions had built an in house a data warehouse using a combination of SQL and a proprietary tool developed in Visual Basic.

But as the size of the database began to increase, performance issues became problematic. The data in the warehouse was 24 hours behind the live system, which was an issue when clients saw inconsistencies in the reporting.
Increasing data warehouse capacity
BTC needed to create a new data warehouse that would be more robust and able to handle ten times more data than their current architecture could cope with. The solution also needed to be user-friendly, allowing BTC to define and modify their own data transformations.
CloverDX were brought in to revitalize their data warehouse architecture.
Eliminating data delays
Working together with BTC, we introduced a new incremental loading approach, which eliminated the previous delays and made data available to customers in near real time. Fact and dimension tables in the new data warehouse were and enhanced with new validation rules, which also provided comprehensive change tracking. The automated ETL processes generated technical reports and log errors so any exceptions could be seen quickly, keeping everything running smoothly.
The new architecture delivered a reliable, fast, efficient system that not only freed up a great deal time for BTC's development team but also gave their customers a better experience and a solid foundation that was able to scale in line with the company's ambitions.
LEARN MORE
BLOG
OTHER CASE STUDIES